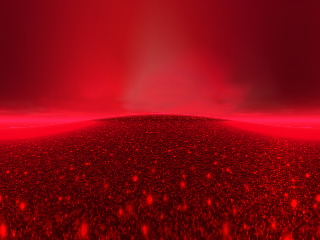 We had a great discussion on hell last night at Theology Pub.

Some of the questions that were raised.....
--Why does God have people who go to hell suffer for eternity?
--Why can't they just suffer for a little while and then be annihilated?
--Isn't that kind of sick to make someone suffer for eternity?
--How does that correlate with the characteristics of Jesus? Meaning his love, compassion,
grace, etc?
--What is hell actually like?
--What about those who have never heard? Can't Jesus' blood cover them even if they don't
know that Jesus is the one doing the saving? (I think so)
Some people use the argument that God has to send people to hell because it's justice, he doesn't have a choice. But that is saying that God can't make his own decisions. He's bound by some sort of system that is out of his control.
Keep in mind that we were asking these questions not just to dump the answers on people but because we really want to know. Don't assume that you know what my answers would be on these subjects because quite honestly I don't have a lot of them. I think the canned answers for the questions on hell are garbage. There has to be some real answers that don't try to bail God out all the time but really explain the necessity of hell. Again, don't answer with justice because God can do whatever He wants.
All of this has sparked from reading part of Mclaren's latest book "The Last Word and the Word After That." Here are some quotes you might enjoy:
"Deep in my heart, I acknowledged that I felt stuck with the traditional view of hell. It bothered me to use exclusive and Jesus in the same sentence. Everything about Jesus' life and message seemed to be about inclusion, not exclusion. I couldn't figure out how anything with "eternal conscious torment" in it could be called "Good News."
Quote from Mere Christianity:
"There are people in other religions who are being led by God's secret influence to concentrate on those parts of their religion which are in agreement with Chrsitianity and who thus belong to Christ without knowing it."
Chronicles of Narnia ends on a similar note with Aslan telling (can't remember his name.) that because of his ignorance he will still be saved. Aslan said that everything he did for his gods Aslan would count that he did it for him and everything he did wrong he would count that he did it towards his gods. Interesting.
I love C.S. Lewis and I think I agree with him and his more open view of salvation but I'm still shocked more people didn't see him as a heretic. There is a fine line between heretic and genius and Lewis was a Mere Genius.
Any thoughts on hell out there? I'm curious to learn more of the history of hell and how the idea has transformed over the years from what Jesus said clear up to this devil and pitchfork idea. I think that will help clear it up. Hopefully Mclaren will go through some of that as the book goes on.
One music note: Bloc Party is another terrible rip off hipster band.